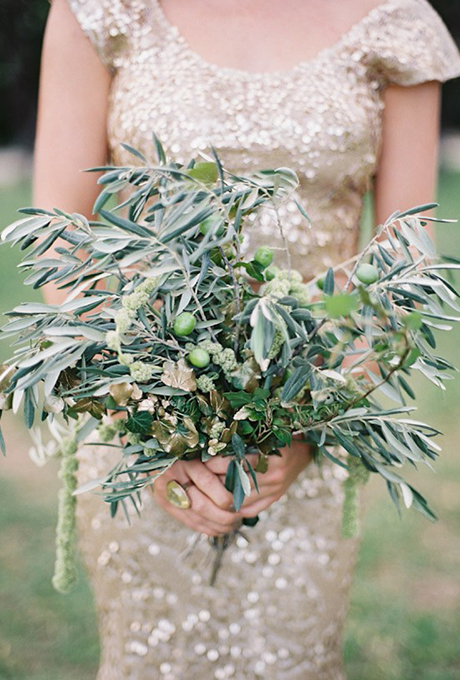 Forgo the traditional wedding florist and swing by the local farmer's market for your big day blooms! Herb-filled wedding bouquets are stealing our hearts and stimulating all of our senses — they look amazing, smell amazing, and you can probably eat them (although we don't recommend doing so in front of your in-laws...) From fresh mint to fragrant lavender, these beautiful botanicals are blooming in the bouquets of countless warm-weather and boho brides alike. And we're betting that their natural, organic vibe is enough to convince you to go green, too.
Before peonies and roses became the bouquet bud of choice, brides went straight to the herb garden for their big day blooms. In Ancient Greece and Rome, to-be-wed ladies carried aromatic bundles of garlic, herbs, and spices for a number of superstitious and symbolic reasons, like fidelity and good luck, according to Trillium Florals. Garlands and wreaths — consider them the original Coachella flower crown — were crafted out of rosemary (symbolizing remembrance and fidelity), bulbs of garlic (to ward off evil spirits their pungent aroma) sage (for wisdom), thyme (for courage), and dill (for lust — for only your hubby, of course).
Although we might not be such a superstitious bunch today, the haute herbal look is still just as breathtaking. And best of all, it won't break the bank. These botanicals make just as much of a statement as an armful of peonies do, but with a much more budget-friendly price tag. Even if you want to include traditional flowers, herbs make for an inexpensive and totally unique filler, giving you that lush look without the need for tons of pricey blooms. And did we mention that they smell ahh-maze-ing?! Who wouldn't want to sniff some calming lavender before they walk down the aisle?
Click through to see how to mix in a handful of lavender, a bushel of sage, or some sprigs of rosemary with your favorite flowers for a natural herbal bouquet that looks fresh from the garden.
Left: An organic bouquet with sage and olive branch is just the thing for a whimsical, woodland wedding. This green beauty was created by Kerry Bracken & Jennifer Rocher at Lavender & Rose WeddingsPhoto: Feather and Stone Photography
A bouquet solely comprised of sweet-smelling lavender exudes a romantic wedding-in-Provence vibe.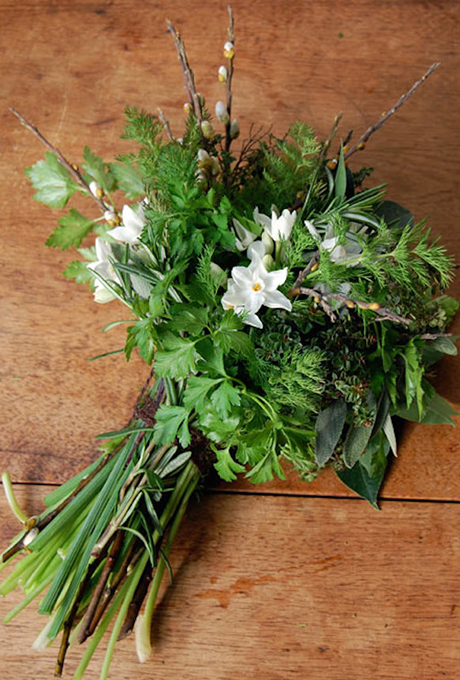 We're just dying to sniff this fresh herb bouquet by Studio Choo Florists, featuring bay, dill, parsley, rosemary, thyme, and narcissus. Yum!
Perfect for bridesmaids, this petite bouquet featuring lavender and sprigs of rosemary is just the thing for a backyard summertime soirée.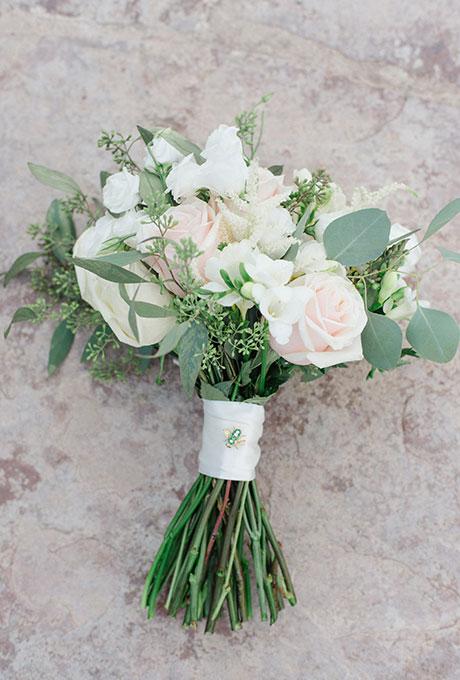 This elegant-yet-natural bouquet by Carolyn's Flowers features trailing eucalyptus amongst the roses, ranunculus, and hydrangeas.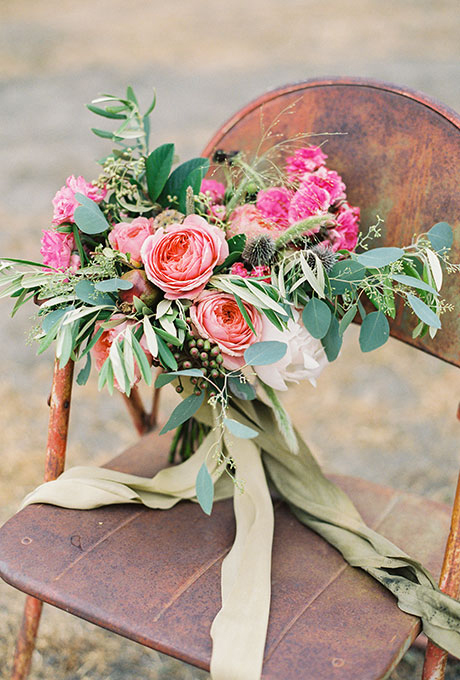 Eucalyptus is nestled in with the pink roses and peonies in this gorgeous arrangement by Wilder Floral Co.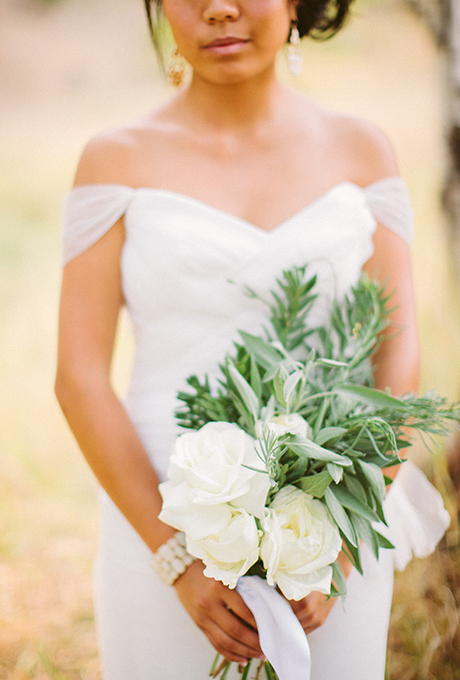 Rosemary, sage, and ivory roses come together in this sweet bouquet, perfect for any boho bride.