Whether your historic wedding venue won't let you bring in a big installation, or you just want to keep the décor to a minimum, we have 15 totally doable ideas to turn your reception space into a celebration that's all you.
1. Drape the Ceilings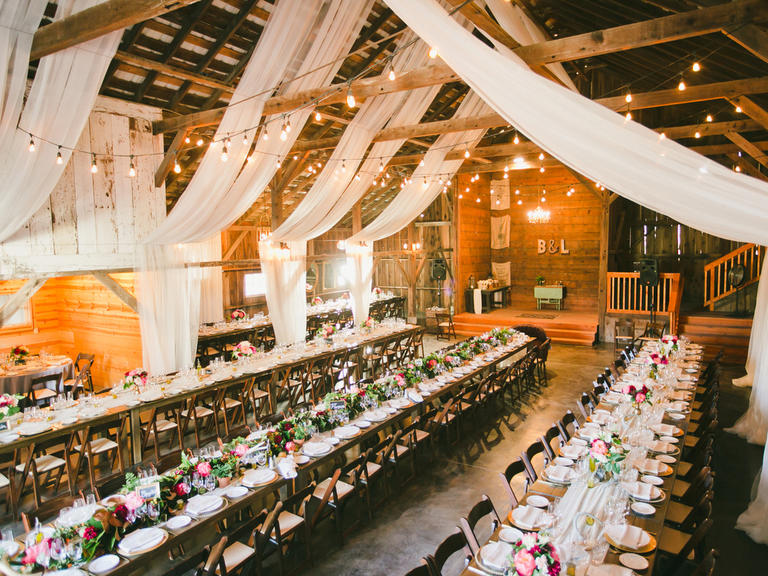 It's amazing what a little fabric can do. Keep it formal and elegant white fabric, or if you're after a fun vibe, opt for a bright color like yellow. Bonus: Take this approach and you can go light on the table décor and still get the same decked-out reception look.
2. Pick Up Patterned Pillows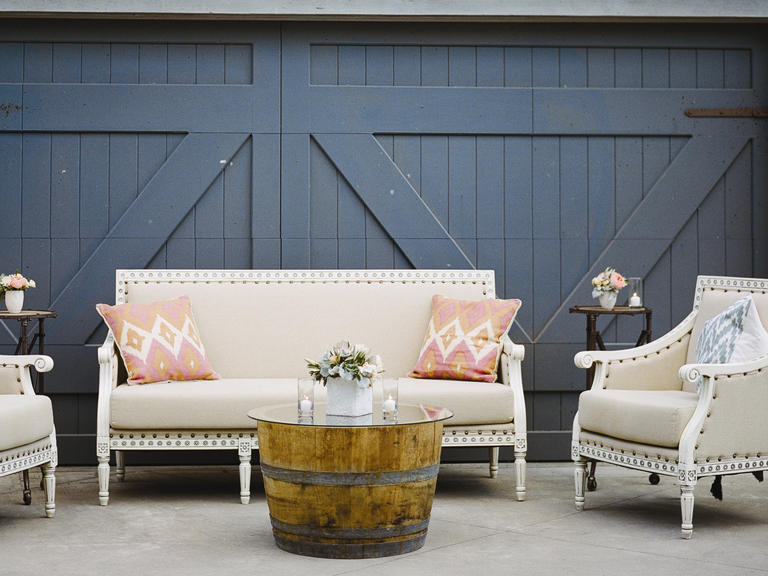 If you have a lounge area in your reception space (or made one with some rental furniture), get yourselves to a housewares department for some pillows. Find them on sale (IKEA-style) and cover them with your favorite patterned fabric for a few low-maintenance pops of festive color and pattern.
3. Create an Escort Card Display
Instead of the old escort card table idea, create a bulletin board of seating assignments and display it near the entrance of the reception space. Bonus: You won't have guests squinting at tiny tented cards, trying to decipher their table number.
4. Hang Your Flowers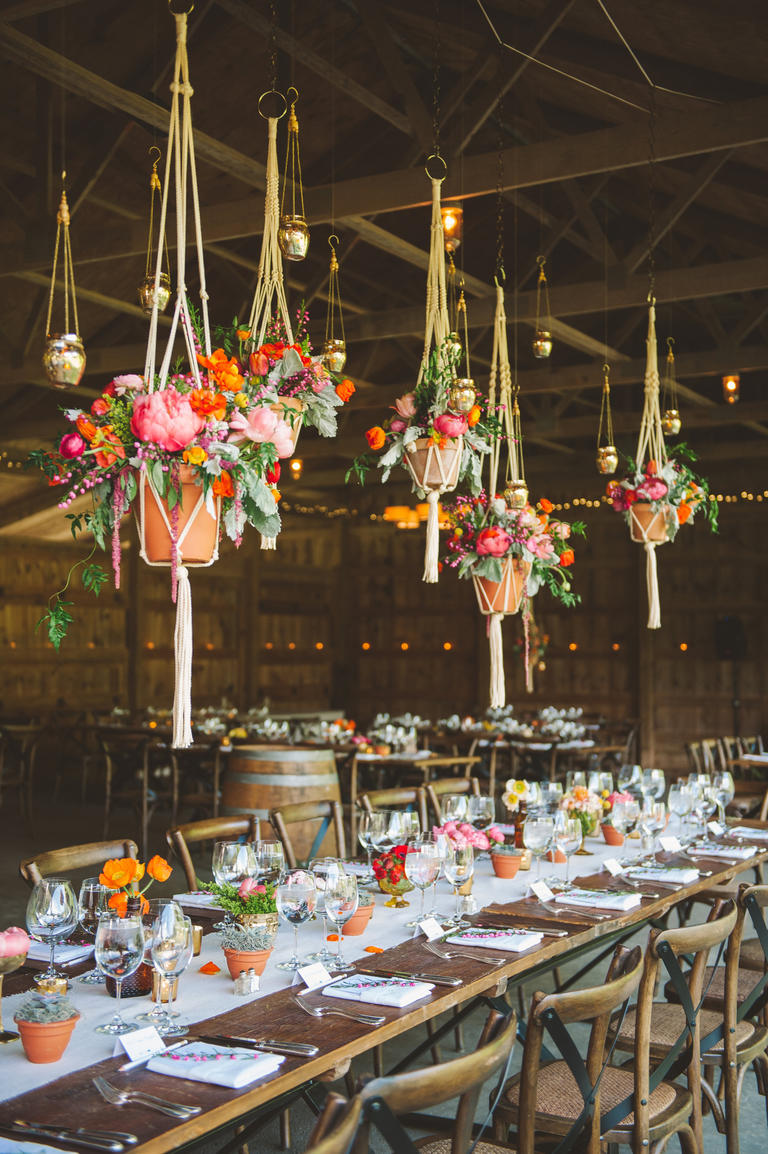 Think flowers are just for your tables? Think again. Suspending lush arrangements a few feet above your guests' dinner plates is a fun way to create a more intimate space. (This tip is especially handy if you're not so fond of your venue's carpeting—just keep people looking up!)
5. Make Chalkboard Signage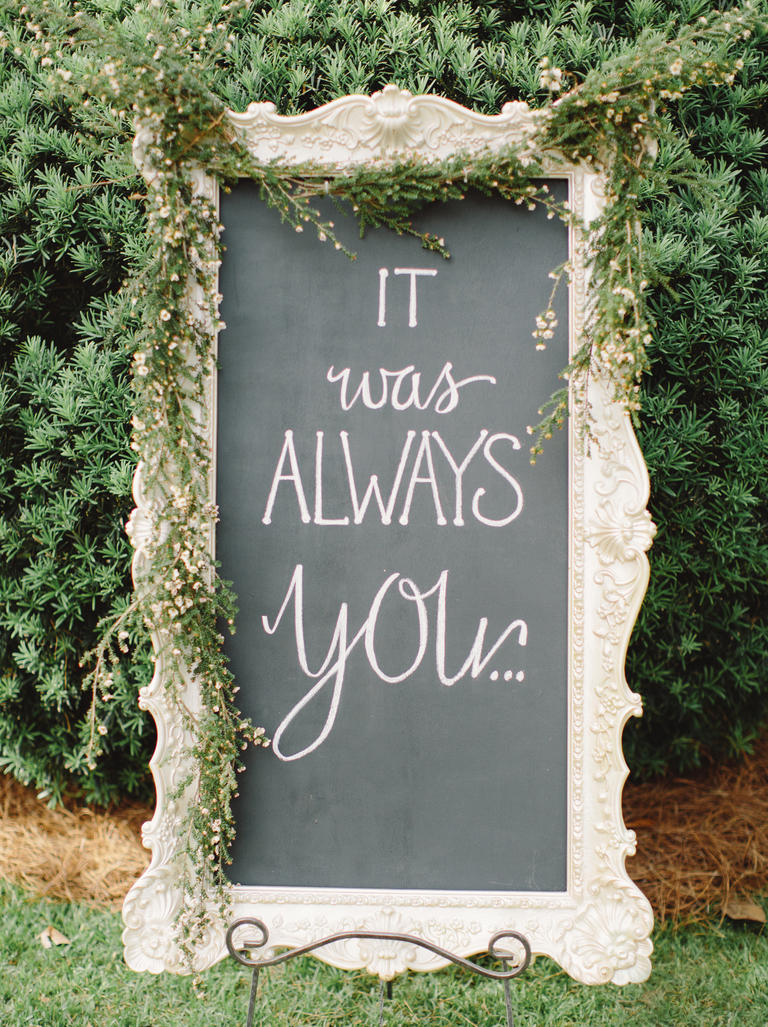 Chalkboards in a photo booth are pure fun—but they're also a great way to decorate an entrance or jazz up the cocktail bar. Personalize it by thrifting an old frame and spray-painting it to match the rest of your décor. Drape with greenery or a flower garland and chalk away!
6. Use Table Lamps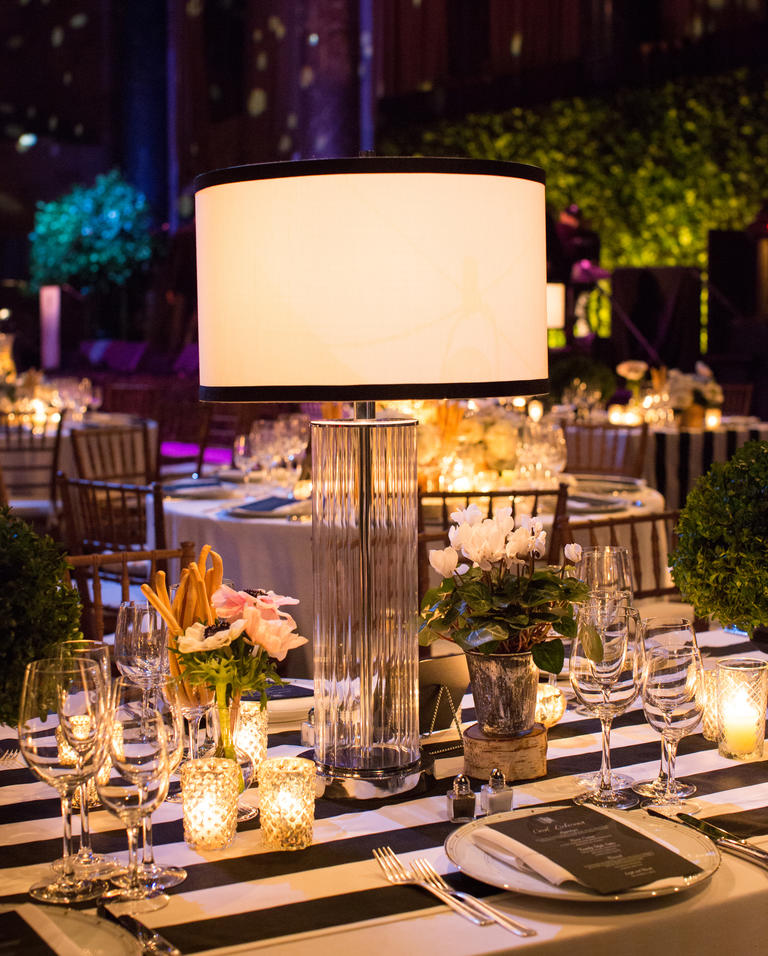 Create height on those tables using table lamps. Tip: You can skip flowers altogether if you want, but surrounding the lamps with flowers or greenery is an easy way to hide cords.
7. Add a Sprig of Herbs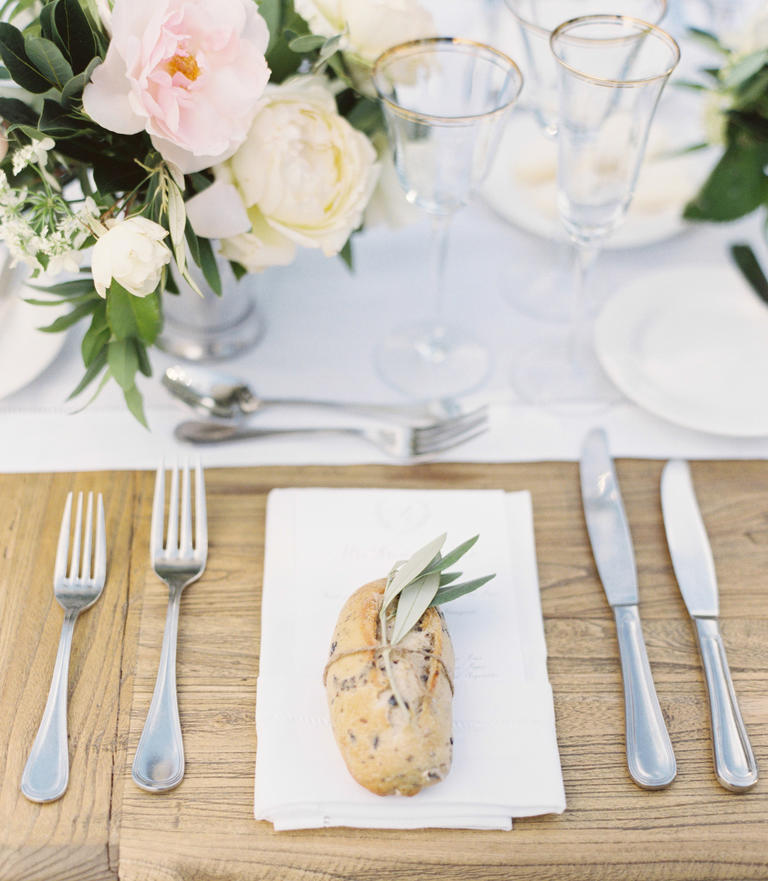 Just because you're having a formal wedding doesn't mean you can't have a little fun with your décor. Add herbs like rosemary or lavender for a fragrant touch on the place settings.