No white wedding cakes here! Redefine what it is to have a wedding cake one of these outside-the-box ideas.
1. Leave it naked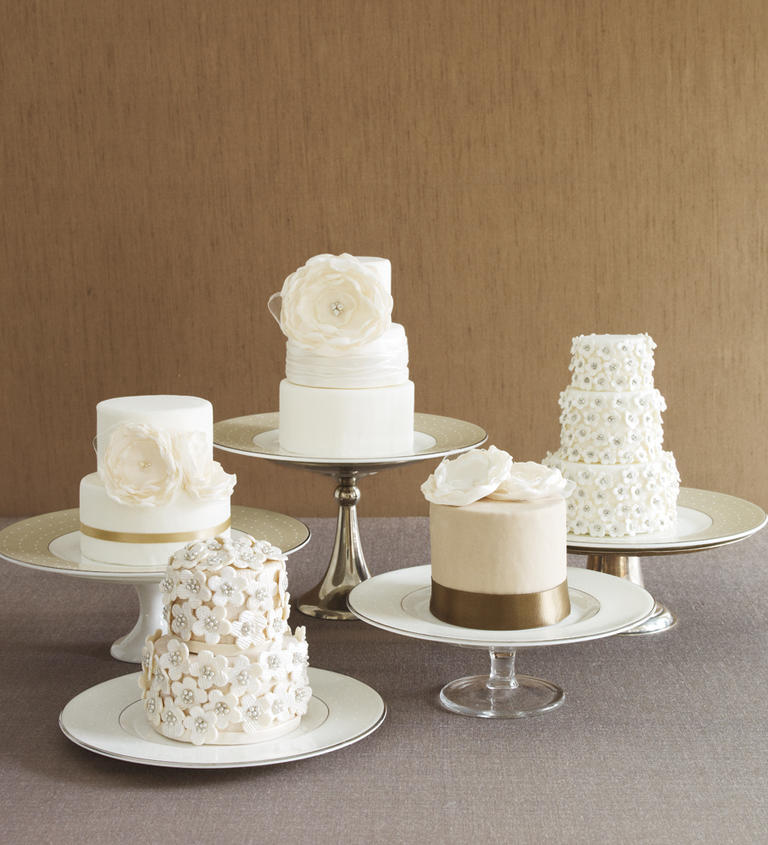 Resist the urge to frost it and show off the inside instead. For a summertime wedding, fresh berries work well; in winter and fall, ask your baker to fill the layers with seasonal fruits, like apples, pears, persimmons or blood oranges.
2. Go For Chocolate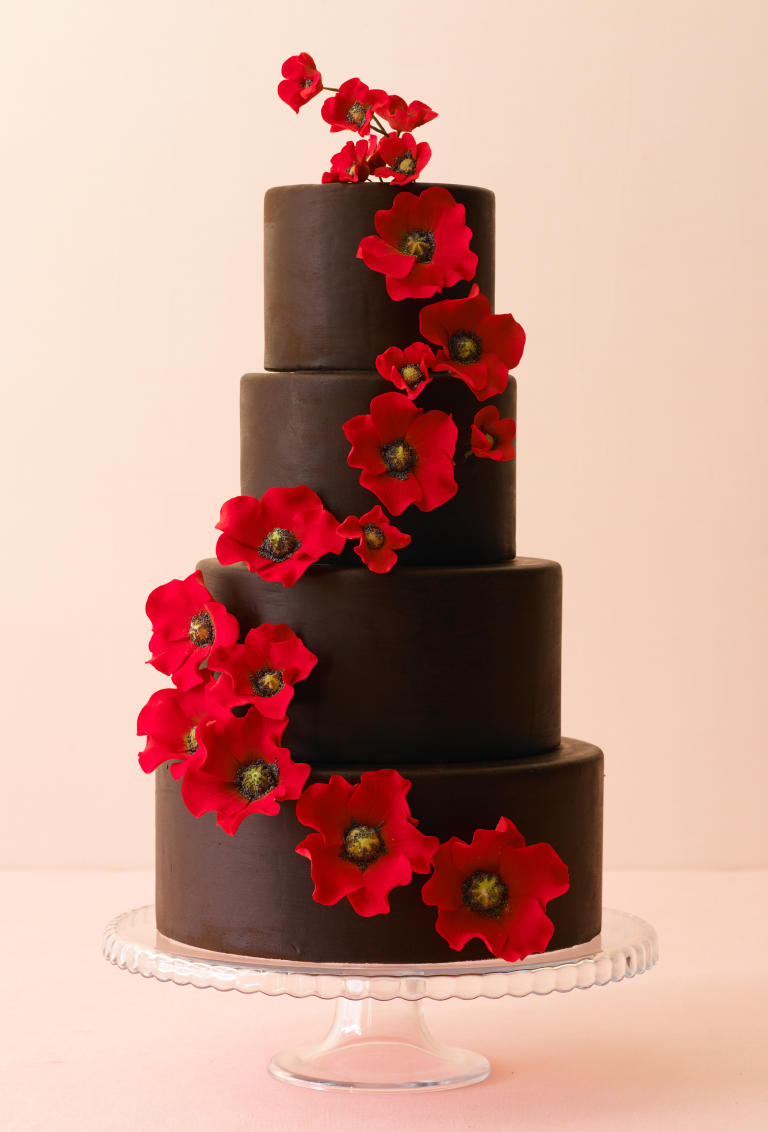 If you love chocolate, order it! It doesn't have to be frosted in white buttercream to count as a wedding cake. Choose creamy chocolate buttercream, smooth ganache or opt for fondant or chocolate marzipan.
3. Give Every Table A Cake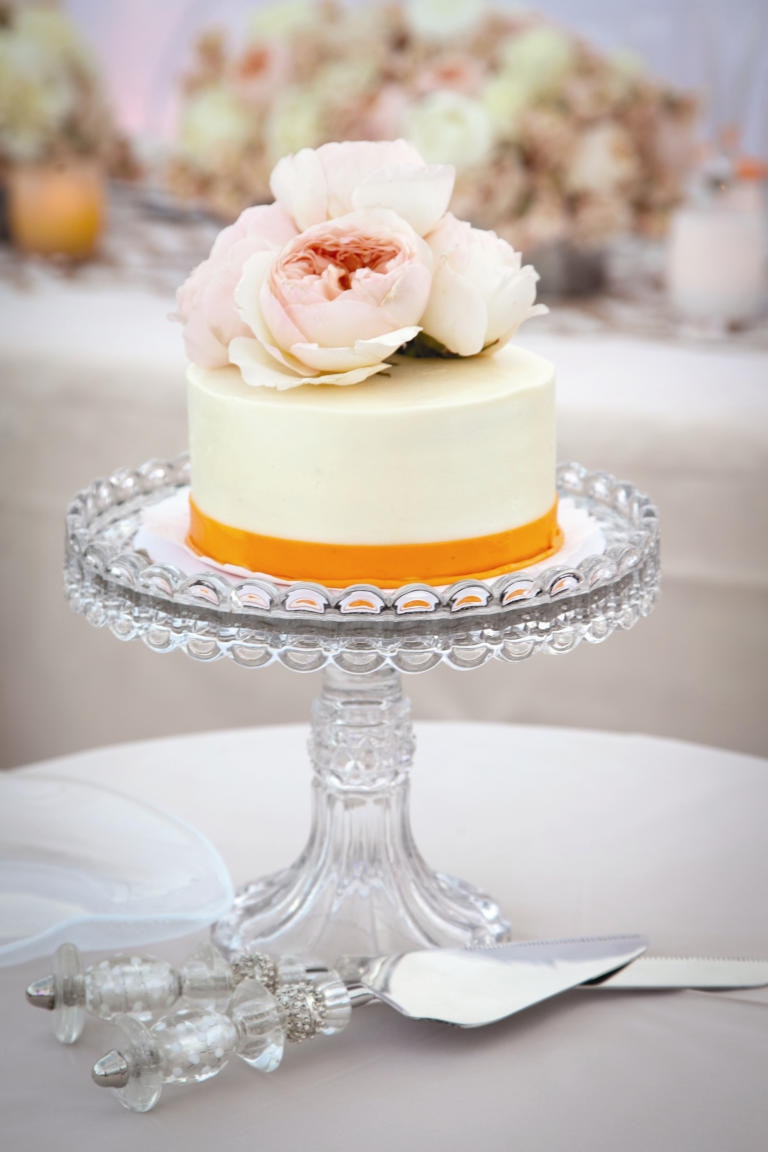 Let everyone have a turn at cutting the cake by placing small cakes at each table. Order a variety of flavors and encourage guests to get up and try cakes throughout the room. Or top your cakes with numerals so they double as table numbers.
4. Create a Custom Cake Stand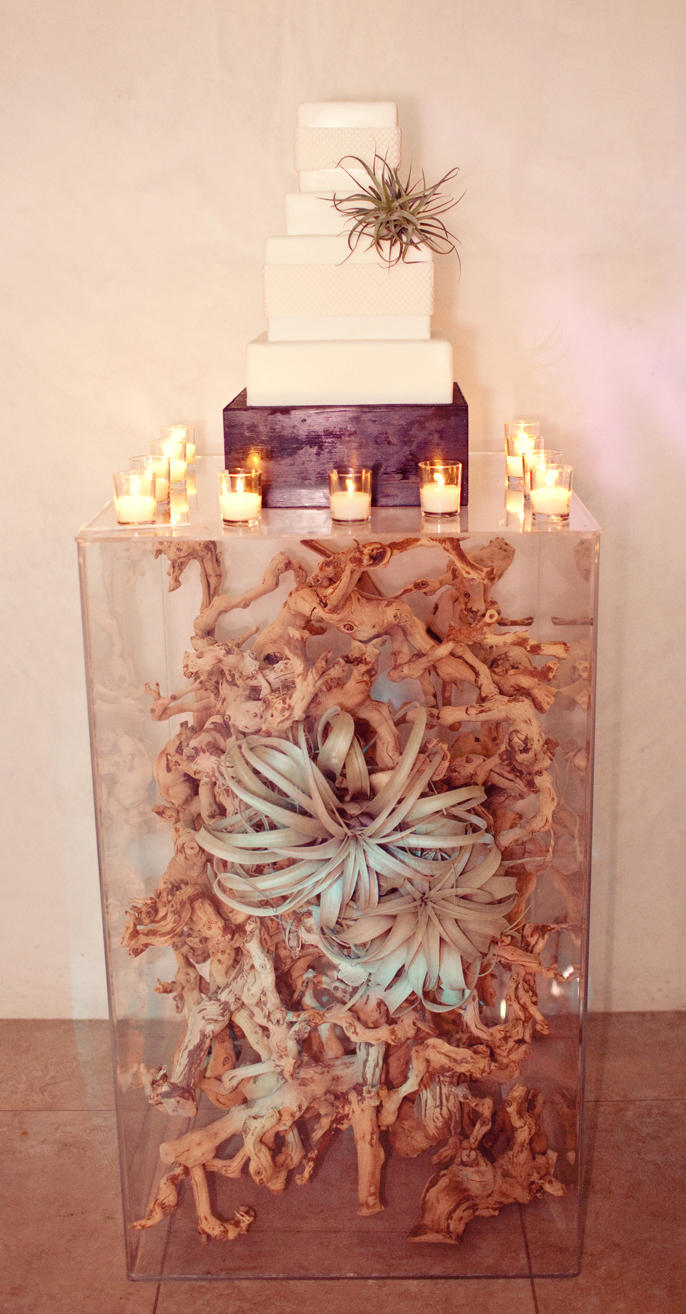 Stick to a simple cake design and add interest with a stand made to coordinate with your colors and theme. We've seen everything from plexiglass stands filled with plants to rustic wooden ones and even flower-covered tables.
5. Feature Your Favorite Quote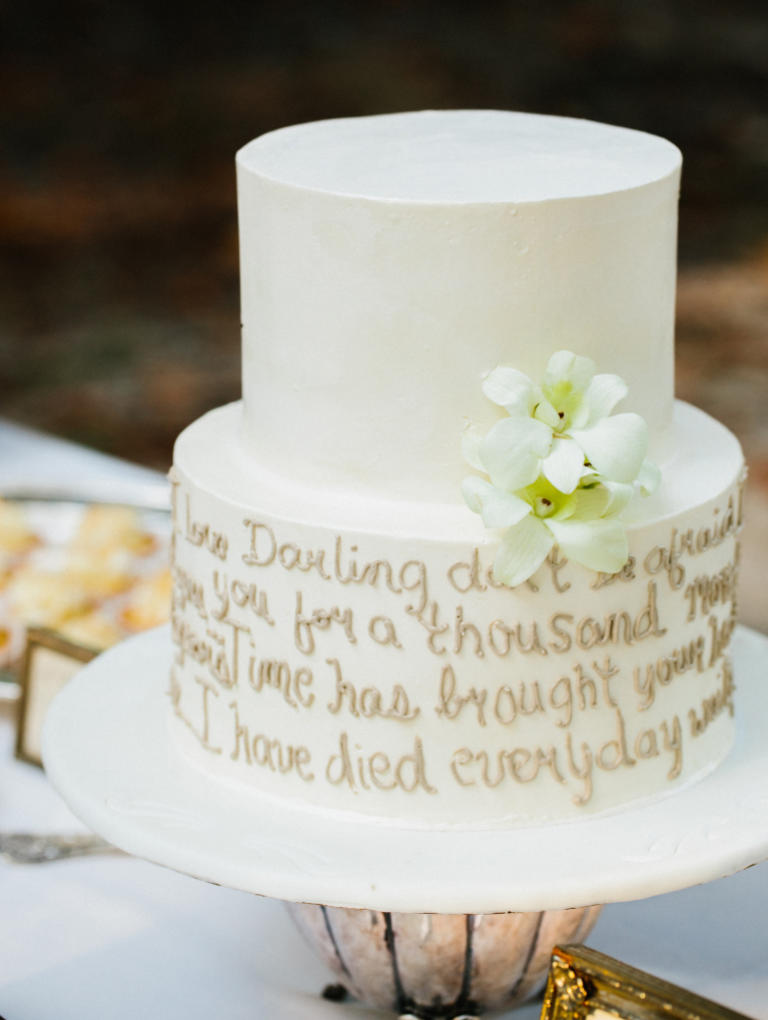 Pick a quote from your favorite poem or movie and let it take center stage on your wedding cake. This also works well with song lyrics or excerpts from your written vows.
6. Make it Sweeter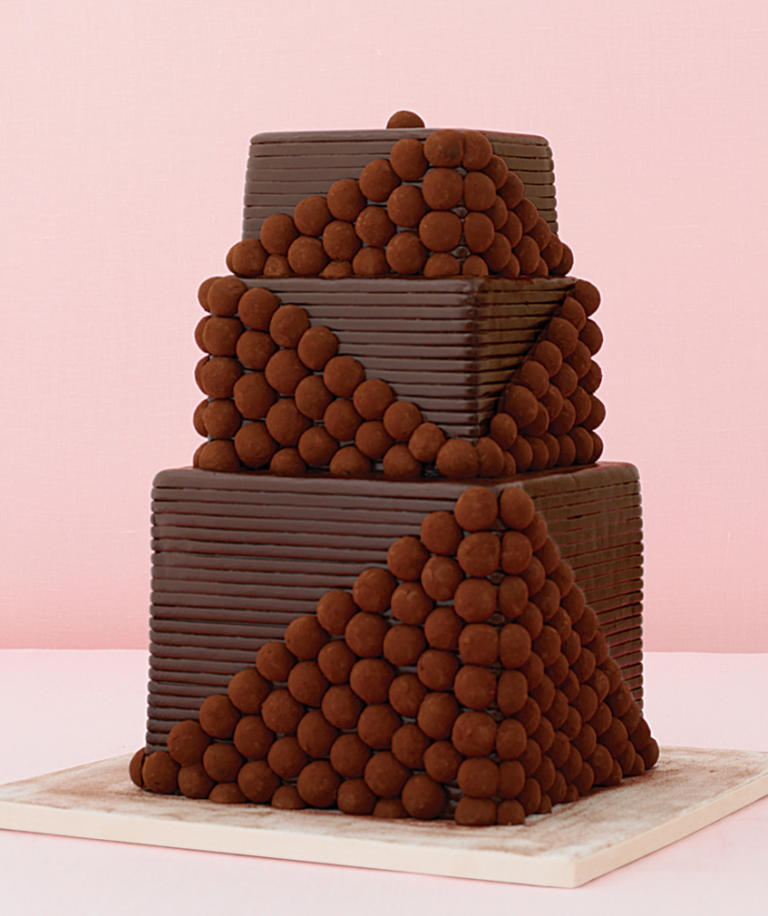 Take things up a notch by adding other confections to the cake, like truffles. Or turn the cake table into a dessert buffet complete with some of your favorites, like oatmeal cookies, or a nod to your honeymoon destination, such as key lime pie.
7. Get Creative With Shape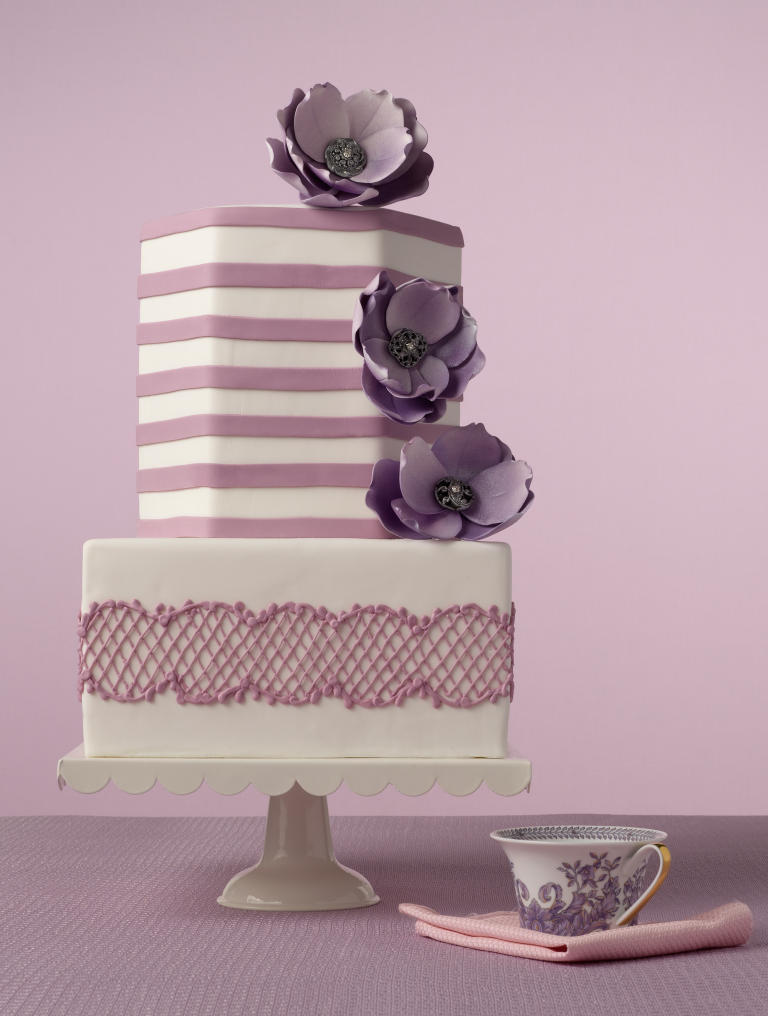 Square cakes look sleek and modern, but you could even go for a hexagonal- or petal-shaped cake for a totally unique design.