Like other chores of the wedding planning, wedding invitations should be treated specially as it has a lot of impact on your future guests. Sending an invitation that can't be ignored gets you all your special guests by you on your big day. Wedding invitations demand being creative. These DIY ideas work better than simple traditional invitations and convince your guests to show up and that too, more excitement. Here are some out-of-the-box ideas to spread your word.
1. Personalized Palette
Set the mood for food-centric party with a wedding invitation featuring a personalized spoon. It can contain your initials engraved into it.
Design by Chewing the Cud .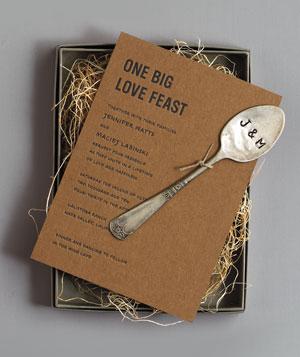 2. Unexpected Element
How about using a handkerchief which doubles into a pocket square? This unique invitation can contain the customized map of your wedding venue.
Get ideas about this design from Kelli Anderson .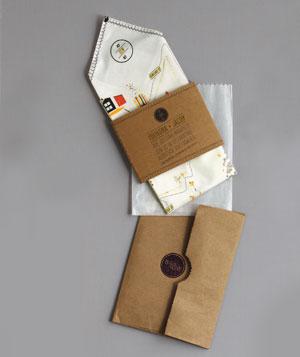 3. Natural Appeal
Go with an outdoor setting that features natural touches. The letter itself can boast leaf details.
Buy the materials by Perky Bros .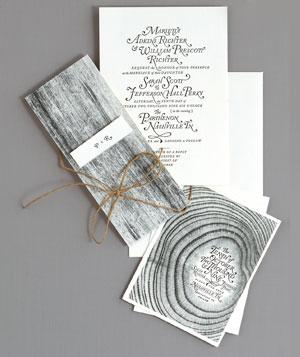 4. Bold and Bright
If you want to stick to something traditional instead of getting too much away from the track, you can try a stripy envelope and choose a playful citrus color with some classic font to create your invitation.
See designs by Cheree Berry .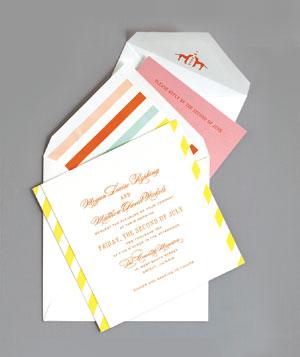 5. Creative Execution
Try the James Bond style of sending invitation. Send your guests a secret file containing the details of your big day. Include briefing of the activities and your fingerprints.
Check out the designs from Spark Stationery .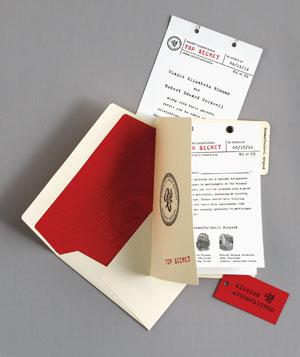 6. Campfire Chic
Give an official guide to your wedding with a badge and a checklist and some survival tips.
Inspire your wedding invitation with this design by Urban Influence .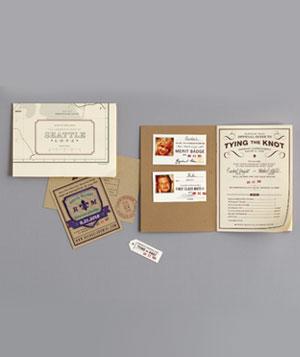 7. Destination Affair
Excite your guests by sending them board passes to a first-class takeoff to your wedding destination. Print your invitation details on faux boarding passes to be creative.
Check out the designs by Ceci New York .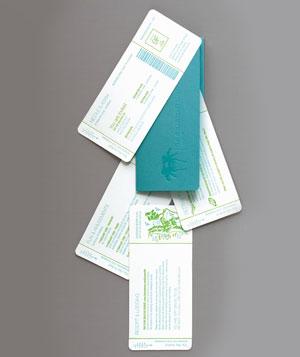 8. Hometown Flair
Prepare your invitation pieces and tie them in a muslin string. The invitation can be in the form of story like 'There was once a boy from Missouri….'.
Get this design by Oh, Hello Friend .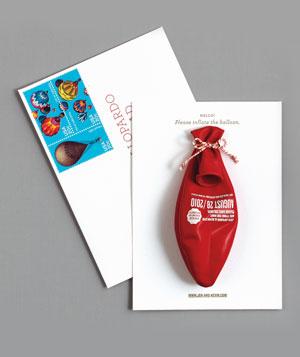 9. Modern Map
Attach a map depicting your personal and favorite location spots. Also add the wedding venue to the map.
Buy these designs by Erin Jang .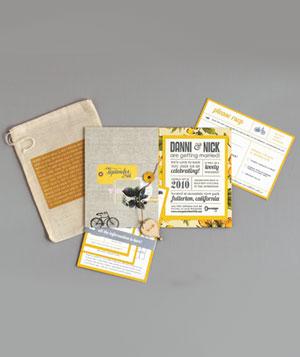 10. Excitement Burst
A balloon that bursts up to show up the wedding details is sure to take their breaths away.
Buy the design by Jennifer Lopardo .