Wedding guests are important part of your wedding and it is a good idea to thank them for their presence and support some wedding favors. These are a great way to show your appreciation towards them.
Check out these simple, special, affordable treats for your wedding guests that you can create on your own.
1. Regional Treat
If your wedding is in your own town, you can choose to give away some regional favorites. You can use classic containers to pack such goodies and add some unique tags to create hometown flair.
Buy Classic Square Favor Box in pool .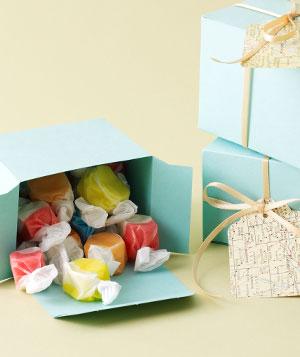 2. Signature Soda Pop
Use signature drinks after the cocktail hour for a reminder of your special day. You can send your guests home with this signature favor by attaching a straw with a bottle of soda pop. Cheers!
Buy Striped Paper Straws .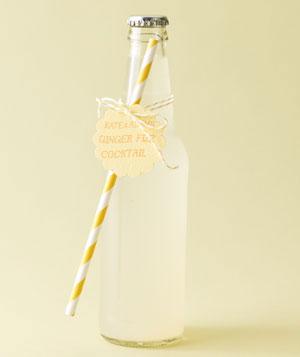 3. Honey and Tea
This can be the most soothing reward for your big day's festivities. Pack some loose gourmet tea with honey stick and decorate it with a tag and ribbon.
Buy Honey Stirrer Stick and Favor Bags .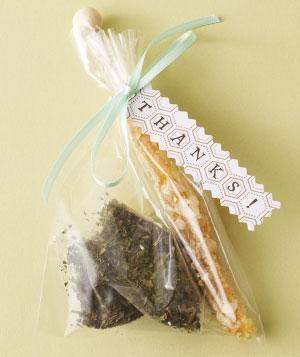 4. Charitable Favor
The best favor to your wedding day can be a cause that two of you support. Send a note to your guests regarding a donation made in their names using a beautiful takeaway tagged with message for them.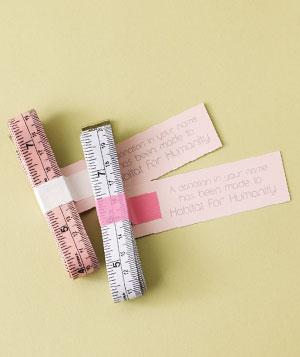 5. Miniature Pies
Though you treated them with deserts at the wedding, nobody would deny a sweet little gift in favor. You can either bake the pies yourself or buy them and pair them with disposable fork so that your guests can finish them on their way home.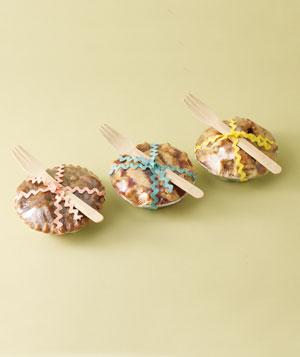 6. Simple Succulents
An eco-friendly gift that lasts after the big day is next to none. You can tag each vessel with the name and table number of the guest.
Buy Succulents .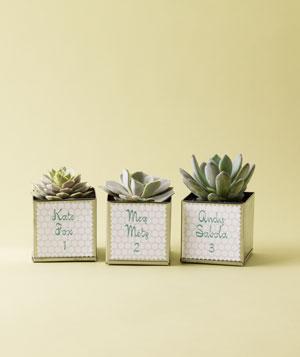 7. Customized Flash Drive
The party is over but you can employ a great idea to send your valuable guests home with unforgettable memories that last forever. You can load your favorite pictures and your own playlist in a flash drive. Your guests will be super excited to play the drive to see if they appear in the video.
Buy Personalized Flash Drive .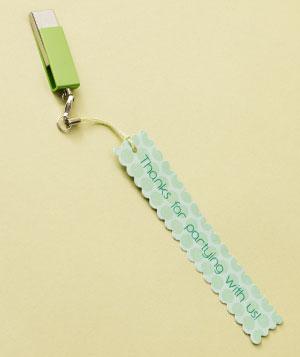 8. Retro Rounds
You don't require nickel to make these treats that surprise your guests. You can select some cute goodies and fill them in old school day capsules. Attach monogram label for a finishing touch.
Buy Vending Capsules .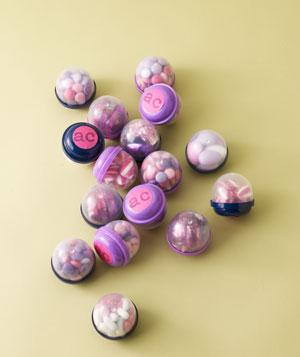 9. Home-made Granola
Let your guests choose their own taste from a mix of munchies which they would surely enjoy in their ride to back home. Fill tasty snacks in mason jars and attach labels to make it easy for guests to grab the one they like.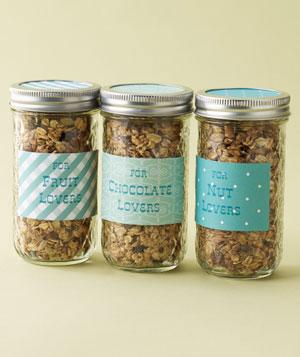 10. Cocoa Cones
Whatever be the theme of your wedding, it is a great idea to gift your guests something delicious and rich which they can get on as they reach home.
Buy Hot Chocolate Cocoa Cones .